MEET CARLOS SANCHEZ
Hi, nice to see you here !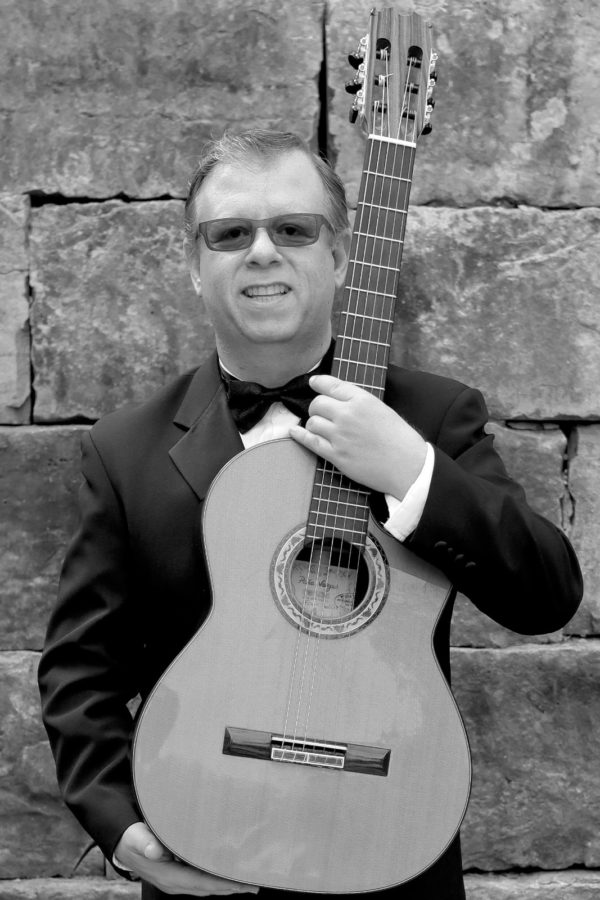 My Performance
This may be the first time you hear about me. However, you definitely have heard of many of my clients. I'm frequently chosen to perform for CEO's of large corporations, celebrities, highly respected business owners, politicians, etc. With almost 35 years of experience and definitely more than a thousand performances at high end venues, elite weddings and very selective private events you can rest assured I will help you achieve the perfect ambiance for your event, be it a soft and intimate or an upbeat and lively one.
Your guests will love the variety of music styles in my repertoire as it will keep them engaged & entertained for the duration of my performance. As a perfectionist, I spend a great amount of time preparing every one of the instrumental arrangements I perform.
Whether it is a cover song or one of my original compositions, you and your guests are bound to be impressed by the personal touch I add to all my music.
MY STORY
After finishing a Bachelors in Musical Arts I went on to complete my Masters Degree in Classical Guitar Performance under the guidance of world renown guitarist Manuel Lopez Ramos. After that, I performed concerts throughout Mexico as a Soloist, Guitar Duo as well as a part of various ensembles involving a variety of music genres.
Having been playing in the U.S. for over 25 years and have had the chance to perform in multiple cities and states for many kinds of events ranging from very exclusive VIP receptions, to corporate galas, luxury local & destination weddings, upscale private events, etc.
I have also been blessed to have had the opportunity to be the co-founder of a volunteer organization called "Stand by Them" which allowed me to perform Benefit concerts in order to raise funds to help orphanages in need of assistance. This project has allowed me, my musicians and all volunteers to help children in various cities located in the following countries: Mexico, El Salvador, Bolivia & Peru.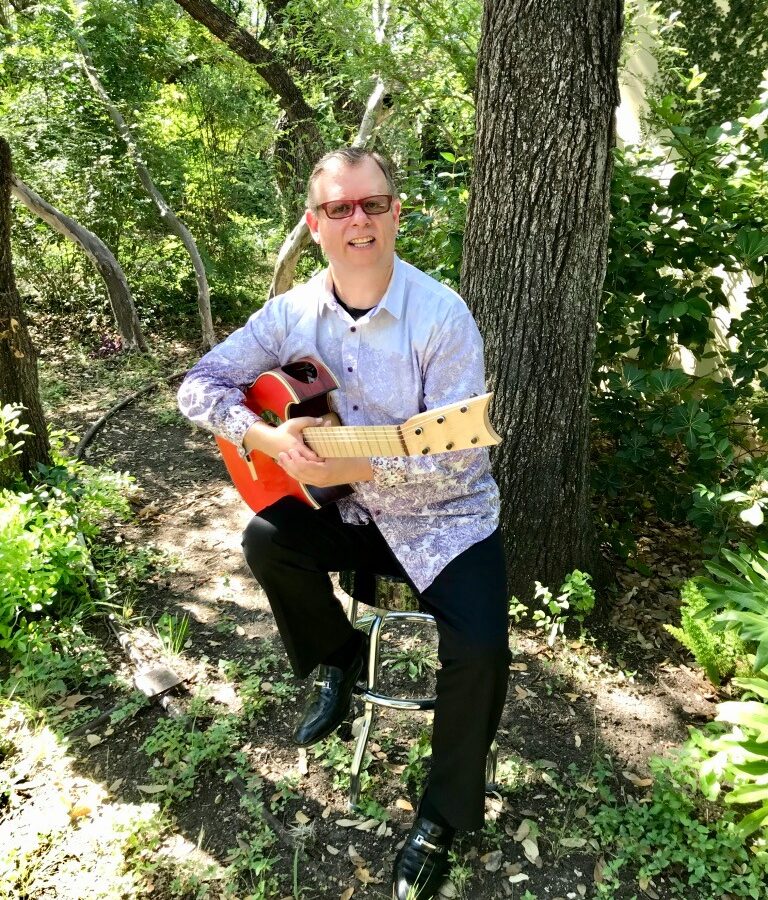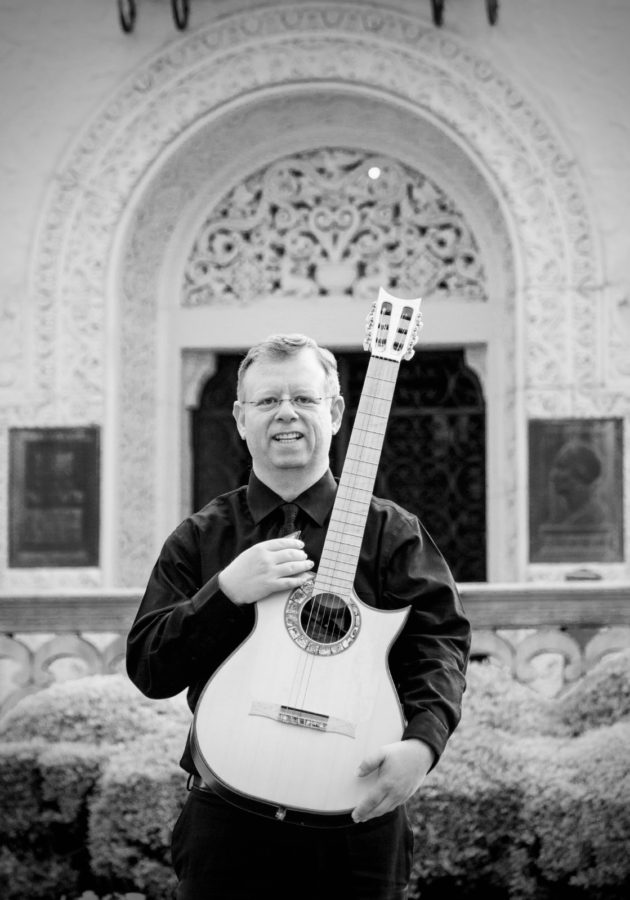 MY AWARDS
I have been Awarded "Hall of Fame Best of Weddings" by TheKnot, "Couple's Choice Award" by Weddingwire as well as "Best Of The Bash" (Formerly known as GigMasters) for the last five years in a row.
I have received the highest number of reviews of any Guitarist in the San Antonio and surrounding areas at all three of the sites above mentioned and have also received the "Kindness Award" by The Bash thanks my involvement with various organizations and members of the community.
VENUES
Carlos has performed at the following venues
The Marquardt Ranch
Lost Mission
The Milestone, Boerne
Kendall Plantation
Hyatt Regency Hill Country Resort and Spa
Hilton Palacio del Rio
Hotel Valencia Riverwalk
Sisterdale Dancehall
The St. Anthony Hotel
Sheraton Gunter Hotel
Historic Sunset Station
The Allen Farmhaus
Gruene Estate
Paesanos Restaurant Group
Los Encinos Texas Hill Country Estate
Gardens at Old Town Helotes
The Oaks at Heavenly
The Chandelier of Gruene
Scenic Springs Wedding & Event Site
Olympia Hills Golf Course and Event Center
Paniolo Ranch
JW Marriott San Antonio Hill Country Resort and Spa
The Jack Guenther Pavilion
Tapatio Springs Hill Country Resort & Spa
The Gardens of Cranesbury View
Holiday Inn San Antonio Riverwalk
Canyon Springs Golf Club
Pearl Stable and Pearl Studio at the Historic Pearl
McNay Art Museum
The Guenther House
The Club At Sonterra
The Oaks at Boerne
The Rosenberg Sky Room
The Dominion Country Club
Hyatt Regency San Antonio
San Antonio Botanical Garden
The Witte Museum
Joshua Creek Ranch
Plaza Club San Antonio
Oak Valley Vineyards
Fair Oaks Ranch Country Club
Granberry Hills Event Facility
Arneson River Theater
The Elegant Wedding Chapel
Embassy Suites San Antonio - NW I-10
Viola Ranch
The Argyle
Ye Kendall Inn
Grand Hyatt San Antonio
San Antonio Museum of Art
Henry B. Gonzalez Convention Center
La Cantera Event Center
Omni San Antonio Hotel
The Westin Riverwalk
San Antonio Marriott Rivercenter
Spanish Govenor's Palace
Institute of Texan Cultures
La Fonda on Main
Holy Spirit Catholic Church
Ingenhuett on High
Perry's Steakhouse & Grille La Cantera
San Antonio Marriott Riverwalk
Magnolia Gardens on Main
Art Museum of South Texas
The Rosenberg Sky Room
Little Rhein Steak House
The Veranda
Don Strange Ranch
San Antonio Museum of Art
La Orilla Del Rio Ballroom
Maggiano's Little Italy - San Antonio
The Venues at San Fernando
Holiday Inn San Antonio Downtown Market Square
San Antonio Marriott Rivercenter
La Fonda on Main
Mokara Hotel & Spa
Southwest School of Art
Scenic Loop Cafe
Biga on the Banks
Eilan Hotel Resort & Spa
Little Rhein Steak House